Programs & Services
The Society provides support, education and advocacy for persons living with an acquired brain injury, their family, friends and caregivers through goal specific, unique and innovative programming.
These programs continue to evolve in response to ever changing needs.
Do you or a family member have a brain injury?
We offer a broad range of social and support services including:
– Individualized Support
– Group Support
– Disability Assistance
– Community Rehabilitation
– Care Management
– Referrals
– Resource Library
Hours and Schedule
We are open Monday thru Friday, from 9:00 till 4:00
Drop in hours are 10:00 till 3:30
Click here
for the full Events Calendar page.
On the mini calendar below, if you rest the cursor over a date, information will appear for that day's events.
Click on the date to go to a page with more details
Events Calendar
Search this site
Nutrition, Cooking & Gardening
Funded by Dave Irwin Foundation for Brain Injury and Powell River Community Forest.
Click here to see the photo album highlighting stages of the garden, as well as some from cooking and nutrition workshops.
Get involved!
Want to volunteer? Contact us for current opportunities.
Donations are always needed and very appreciated.
You can donate safely using your credit card through PayPal RIGHT NOW!
What is Acquired Brain Injury (ABI)?
An acquired brain injury is defined as:
Damage to the brain, which occurs after birth and is not related to a congenital or a degenerative disease. These impairments may be temporary or permanent and cause partial or functional disability or psychosocial maladjustment.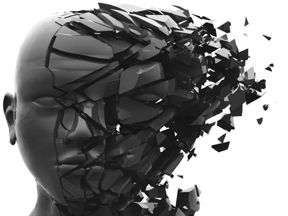 Find us on Facebook and Twitter
We have a Facebook Page:

Powell River Brain Injury Society
and are on Twitter too:

PR_Brain_Injury
Powell River Food Bank also has a page on Facebook:

Powell River Food Bank
Latest on Twitter about brain injury …
New
Food bank greenhouse being built

Posted on September 11, 2017

We have donated some of our garden space to a greenhouse for the Powell River Food Bank. (The food bank is separate from PR Brain Injury Society – they do have the same board members though).

The Community Garden Grant from Food Banks Canada has financed the purchase, and assembly is by the Powell River Rotary Club – thanks guys; you've done a great job so far. Too bad the weather wasn't cooperating  – putting up those panels in strong winds is quite the challenge.

TWO picnics coming up in August

Posted on July 24, 2017

On Tues Aug 1, 2017, we are going to visit our chickens at their new home, which is a petting zoo south of town. We will see our cherished hens in their comfy surroundings and get to meet their fellow farm animals.

Phone or drop in to the centre on Duncan to learn more about this adventure and find out how to contribute food and arrange ride-sharing.  Farm is in the vicinity of Zilinsky Rd.

We will meet here at 9 am and leave by 10.
Then there is our Annual Picnic on Friday August 11, once again on Texada Island, at Shelter Point Park.

We are planning on going over on the 10:40 ferry, and returning on the 3:00 pm or 5:05 pm. Phone or drop in to sort out food. ride-sharing and other details. Ferry fares for passenger and vehicles will paid for by the society.

Meet here at 9 am.

PRBIS Annual General Meeting 2017

Posted on June 26, 2017

On Monday June 26th at noon, at the Centre (101-7020 Duncan St, Powell River) we are having our Annual General Meeting (AGM).

We will have our reports, elect our new board, and provide you with a snapshot of the past year.

PRBIS 2017 Board President's AGM Statement

Lunch provided, all welcome!