Programs & Services
The Society provides support, education and advocacy for persons living with an acquired brain injury, their family, friends and caregivers through goal specific, unique and innovative programming.
These programs continue to evolve in response to ever changing needs.
Do you or a family member have a brain injury?
We offer a broad range of social and support services including:
– Individualized Support
– Group Support
– Disability Assistance
– Community Rehabilitation
– Care Management
– Referrals
– Resource Library
Hours and Schedule
We are open Monday thru Friday, from 9:00 till 4:00
Drop in hours are 10:00 till 3:30
Click here
for Events Calendar page.
On the calendar below, if you rest the cursor over a date, information will appear for that day's events.
Clicking a date will open a new page to see details of events.
Events Calendar
Search this site
Nutrition, Cooking & Gardening
Funded by Dave Irwin Foundation for Brain Injury and Powell River Community Forest.
Click here to see the photo album highlighting stages of the garden, as well as some from cooking and nutrition workshops.
Get involved!
Want to volunteer? Contact us for current opportunities.
Donations are always needed and very appreciated.
You can donate safely using your credit card through PayPal RIGHT NOW!
What is Acquired Brain Injury (ABI)?
An acquired brain injury is defined as:
Damage to the brain, which occurs after birth and is not related to a congenital or a degenerative disease. These impairments may be temporary or permanent and cause partial or functional disability or psychosocial maladjustment.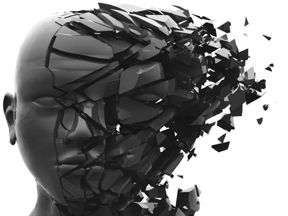 Find us on Facebook and Twitter
We have 2 Facebook Pages:

Nutrition, Cooking & Gardening Program

Powell River Brain Injury Society
and are on Twitter too:

PR_Brain_Injury
Latest on Twitter about brain injury …
New
Food Sense – healthy cooking on a budget

Posted on October 12, 2016

Join us! Free 6 week healthy cooking program.

Cook simple delicious meals
Learn to read nutrition labeks
Tour your local grocery store

You will be guided staff member Samantha, who is certified by the Canadian Diabetes Association to present this program.

More information about this program can be found here

Every Friday from 10.00 to 1.00 pm for 6 weeks, beginning Oct 28 and ending Dec 2.

For more info, phone us at 604-485-6065

Monday fitness continues – same time, new location

Posted on October 11, 2016

Monday fitness continues with personal trainer Mike Clansey.
We have changed the location again … from next week, fitness will be held at Mike's business location at 17-4312 Franklin St, Powell River. Time is still 12-30 to 1-30, and its still free!
Get your body moving at the pace thats right for you!
We ALL feel better with the right kind of exercise.

PR Food Bank under new management

Posted on September 11, 2016

Our local food bank has changed management after Gina Kendrick retired due to health reasons after 24 years.
New manager is Savanna Dee, pictured above with helper Dewar Boutilier. She will be assisted by Powell River Action Centre Food Bank's experienced long-term volunteers, as well as new volunteers from PR Brain Injury Society.
They hope to expand the food bank's offerings once they settle into their new roles. They have already discussed the idea of a fresh fruit and vegetable program and the ongoing need to better accommodate allergies and strict dietary needs.
For more info, read this article in the Powell River Peak.